Gourmet Greystones

A one day celebration of the culinary delights that Greystones has to offer.
Live cookery demonstrations with some of Ireland's best and our own, local chefs.
Workshops in foraging, growing your own and lots more.
Wine, cocktail and artisan beer tastings.
Young Masterchef, Wicklow on a plate competition.
National Curry Championship, Wicklow producers market and lots more
Taste and see !!
Come along and join the fun !!
Details at www.facebook.com/gourmetgreystones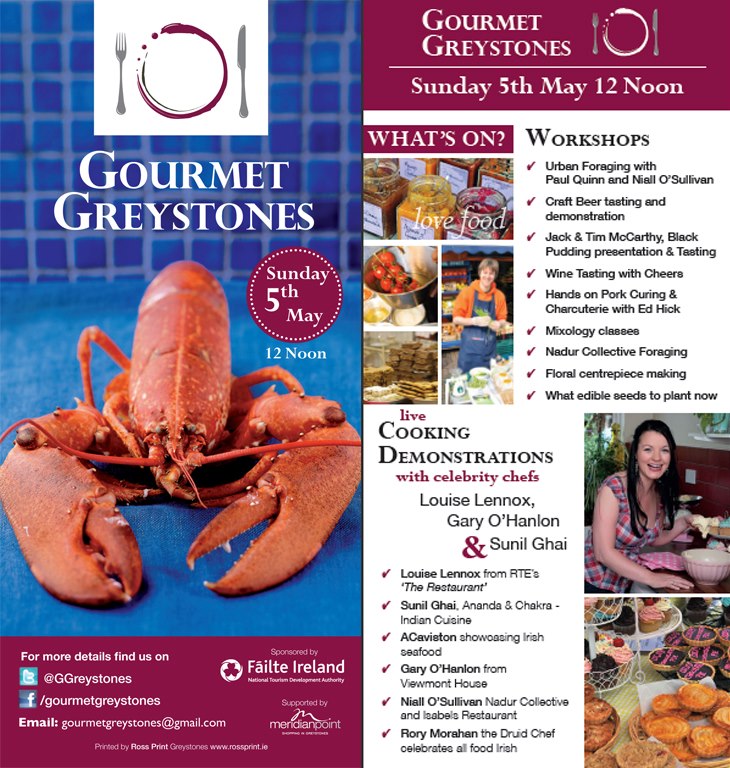 A celebration of the restaurants, cafes and gourmet food outlets in the award winning coastal town of Greystones, Co Wicklow.
This is a collection of local Chefs passionate about seasonal and local quality food sourcing, using only the finest ingredients. Give your palate a truly enjoyable education by experiencing the best of Irish and international food in the local restaurants & cafes of Greystones.
Includes a Wicklow Food Market, cooking demonstrations from some of Ireland's best chefs, wine, beer and cocktails tasting, artisan workshops, entertainment, young Masterchef competition, national curry championship and much more.